Enhance your Beauty with Our High Performance Bioactive Products
Discover Your Beauty and Radiance
Enhance your Beauty with Our High Performance Bioactive Products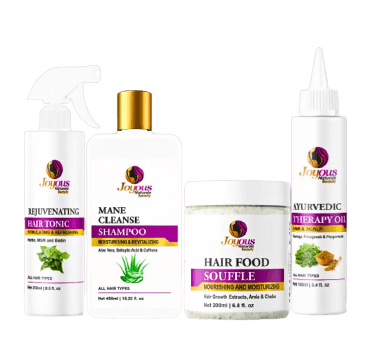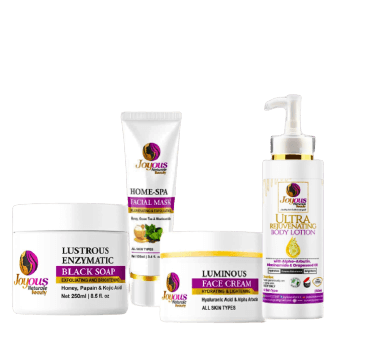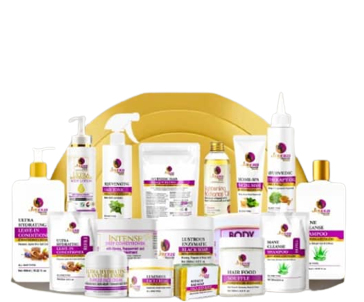 Discover Your Beauty and Radiance
Enhance your Beauty with Our High Performance Bioactive Products
Our Hair and Skin Care Products exclusively contains results-driven bioactive ingredients that benefits your well being and the environment.
Healthy Skin,
Gorgeous You
Healthy Hair,
Gorgeous You
The Perfect Skincare Routine
Find your unique style.
The Perfect Haircare Routine
Find your unique style.
Unleash the Power of Beauty
The Collection that Transforms Everything!
The radiance oil is the best thing that has ever happened to my skin as I am visibly glowing and loving it. I applied to the face mask as instructed, also the soap and the cream now I am free from break-out and acne. Thank you so much.
Your black soap is the best I've ever used, see as my skin is well blended,keep it up.
Your Leave-in conditioner is super amazing, my small madams did not cry when combing their hair, they went to the salon happy cuz the packing was soft and easy to comb.
The oil and shampoo did wonders to my hair, I no longer have dandruff, no more regular itching and scratching
Chai, see as my face dey smooth and not oily again. I love love the face mask and scrub.
Feed Them Social: Instagram Feed not loaded, please add your Access Token from the Gear Icon Tab.