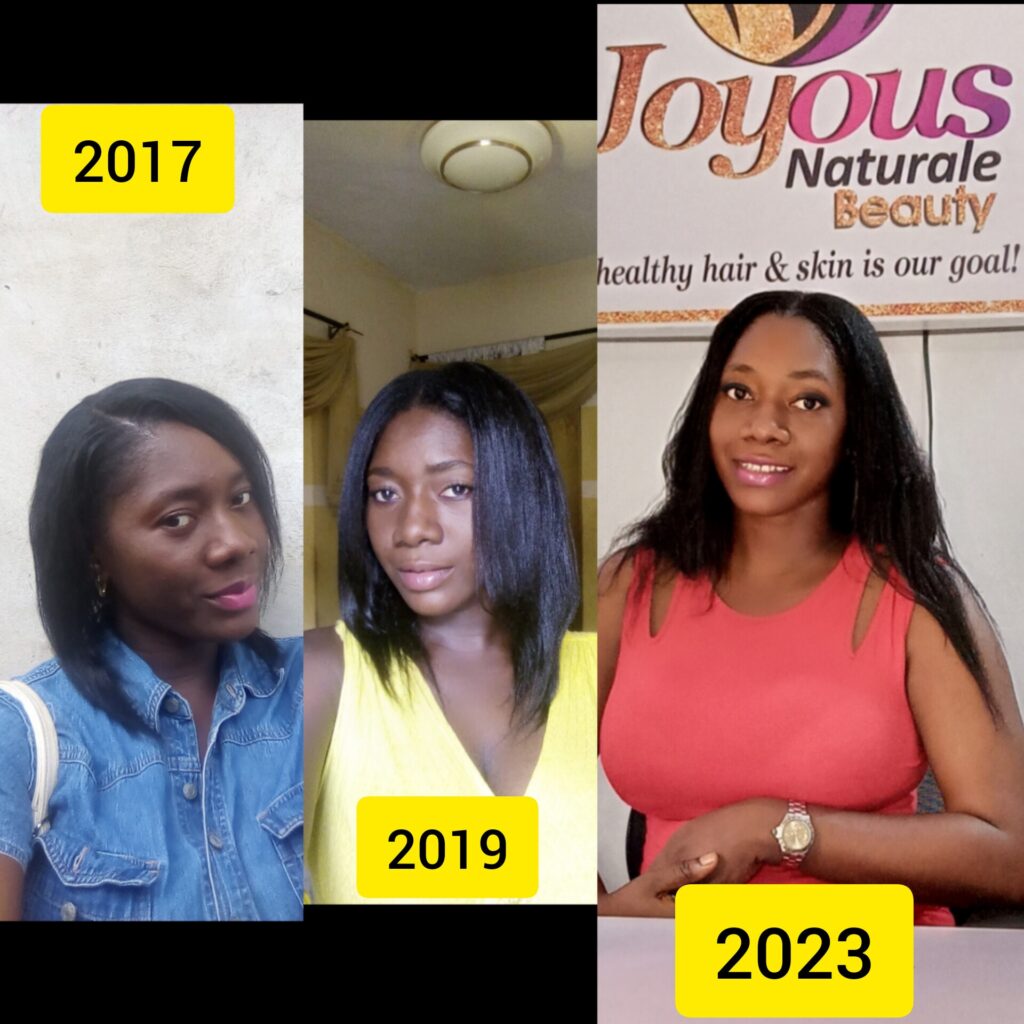 I am the first Brand Ambassador for my business before anyone else, Let me share my Hair Growth Journey with You!
I started growing my hair after secondary school, I struggled with hair breakage so much and could not retain my hair growth. After the birth of my first child in 2016 I stopped using toxic chemical-based hair care products. Although 'natural gang' was the rave back then, I decided to stick to my relaxed hair. I started observing proper hair care techniques and mixed some natural ingredients for my hair.
Truthfully I saw some results, though I still experienced breakage but it wasn't as bad as before. (Spot the 2019 picture). One major issue was that the mixtures (DIY) I was using weren't entirely safe for my hair.😣 The mixtures got bad quickly and I was beginning to develop some scalp issues. Mid 2019, I decided to learn how to properly formulate hair and skin care products which birthed Joyous Naturale Beauty.
4 years after (2023), you can see my hair growth difference. I experienced some setbacks during these 4 years (I had a serious scalp infestation), but thanks to the products which I safely formulated, I was able to overcome it.
I am not overly concerned about the length of my hair (I trim my hair very often), my hair goals are to have
A healthy scalp
A healthy hair free from breakage and split ends
What are your hair struggles and desired goals?
Share in the comment section let's talk…